COVID-19 Customer Notice

Throughout the COVID-19 pandemic our #1 priority is always the safety of our customers and employees and maintaining clear and transparent lines of communication. As we continue to monitor developments locally and around the world, we want to provide you with an update about how we're responding at all Swickard Automotive Group dealerships:
We have hired a FULL-TIME FACILITY SANITATION MANAGER at all of our dealerships whose only responsibility is to create a clean and safe environment for our employees and customers.
We are adhering to CDC guidelines including safe social distancing, cleaning/use of disinfectants and frequent hand-washing. For more info please visit the CDC website.
As a designated essential business OUR SERVICE DEPARTMENTS REMAINS OPEN. Safety precautions we're taking here include…

Cleaning and disinfecting interior/exterior contact points upon request both at the beginning and end of your service process.
Maintaining a safe social distance during your service process.
Service techs upon request using a fresh set of gloves when working on the interior of your vehicle.
A contact-free checkout process is available to close out your service work upon request

For vehicle sales our online shopping experience makes looking for your next vehicle from the comfort of your own home on any of our dealership websites easier than ever.

You can view our entire inventory online and can connect with our sales professionals via phone, chat, text or email.
For everyone's safety we have eliminated shared test drives but can arrange for you to test drive a vehicle by yourself if you'd like.
We can even arrange for home delivery of your purchased vehicle and, again, provide a contact-less process to finalize your transaction upon request.

Finally, we can also arrange for free shipping of your parts purchases made during this period.
Please don't hesitate to tell us if there's anything else we can do for you during this trying time for everyone. And please, stay safe.
Sincerely,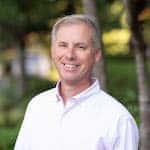 Jeff Swickard
Swickard Automotive Group